2022 Chinese National Day Announcement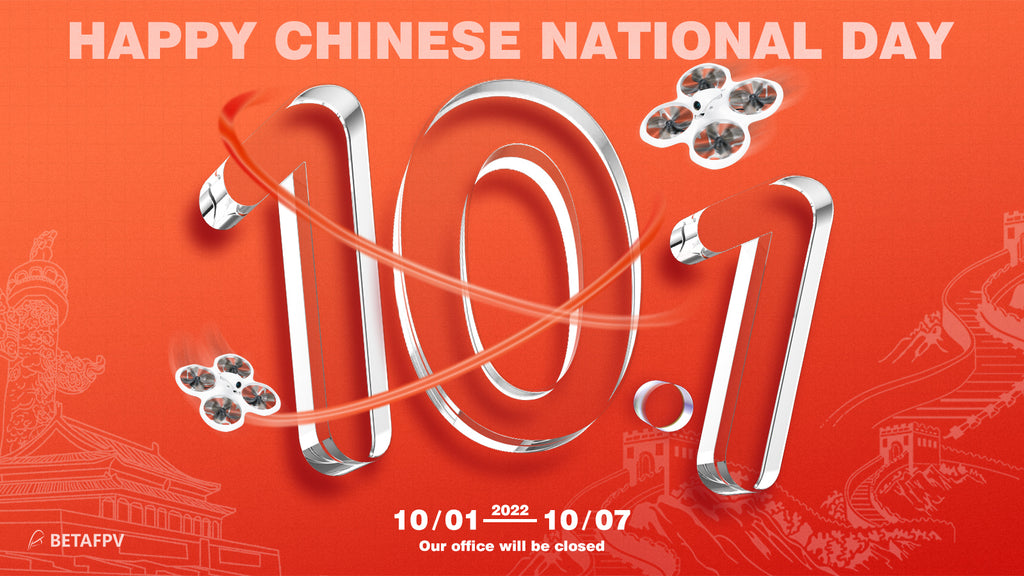 Dear valued customers,
Thank you for your kind support. We would like to inform you that BETAFPV will celebrate National Day from 1st to 7th Oct 2022 (UTC+8).
Please rest assured to purchase during the holidays. The earlier you place the order(s), the faster you will receive the package(s). All orders will be processed from 4th Oct. If you have any questions, please submit a ticket and mark "Urgent". BETAFPV customer service staff will get in touch with you as soon as possible during the holidays.
Of course, there are more channels for BETAFPV products. You can also purchase from the BETAFPV Amazon store - United States, United Kingdom, Germany, France, Japan, Italy, Spain.
Thank you for your time regarding this announcement.
Best regards,
BETAFPV
30th Sept 2022
---