2022 International Workers' Day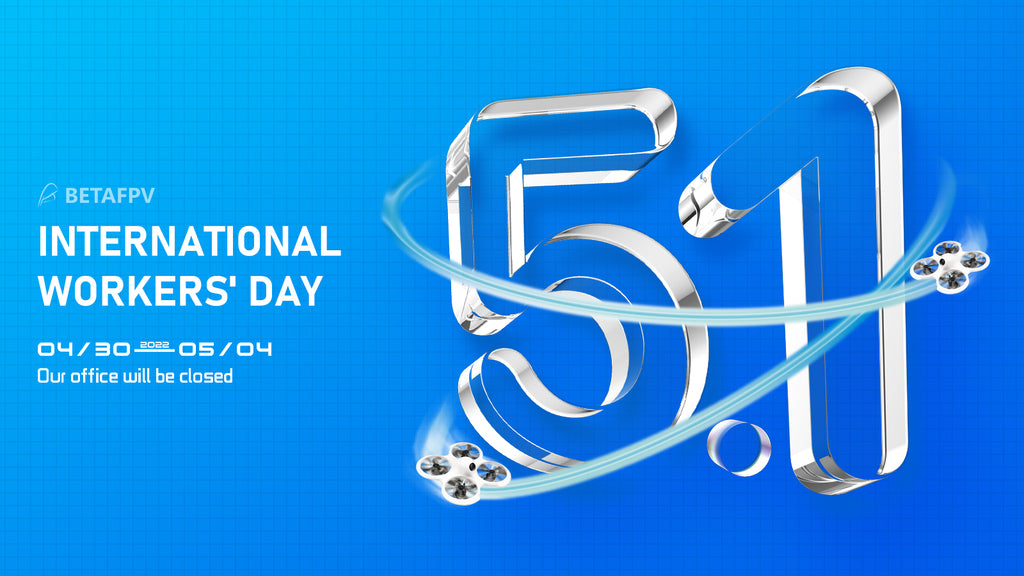 International Workers' Day
Our office will be closed from 30th April - 4th May 2022
We've all had been working hard throughout the year, appreciating everyone's contribution to building a better community. Our office will be closed from 30th April to 4th May 2022. If you have any questions, please feel free to email support@betafpv.com, and our team will get back to you once we are in the office.
Buy on BETAFPV Amazon Store
For more convenience, it will be a great choice to order on BETAFPV Amazon store - United States, United Kingdom, Germany, France, Italy, Spain. Or you can get your RC gear from your local suppliers. 
---