Join BETAFPV member, Start Earning points
Welcome to be a BETAFPV member, as our valued member, you can receive the information of new products and promo event at the first time. You can also earn member points for actions like creating a BETAFPV account, placing an order, celebrating birthdays, or leaving reviews, and you can redeem points for coupon codes or free gifts at checkout.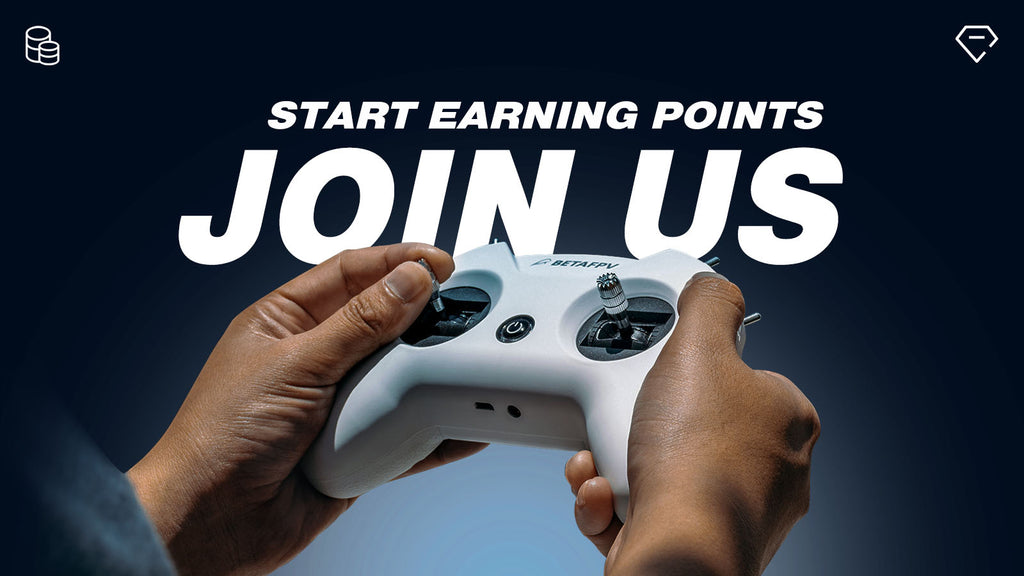 What is BETAFPV points?
BETAFPV points are Rewards points for our members.  It can be used to redeem discounts for purchases on the betafpv.com website. 
How much discount can be redeemed with points?
500 Points for $5 off coupon.
1000 Points for $10 off coupon
2500 Points for $30 off coupon
How to earn points?
As a BETAFPV member, you have many ways to earn points once you have completed some specific behaviors, such as placing orders, sharing our info on your social media presence!
Here are some types of earning rules:
Types
Point Awarded
Sign Up
200 Points
Place Orders
1 Point / $
Facebook Like
50 Points
Facebook Share
50 Points
Instagram Follow

50 Points

Twitter Follow

50 Points

Celebrate a Birthday
20

0 Points

Referrals
Give your friends a 5% Coupon and you will get your own $5 off Coupon when they make a purchase.
How to register as a BETAFPV member?
Enter betafpv.com website, find the button of "Earn BETAFPV Point" which is in the lower-left corner.  then click it to sign up.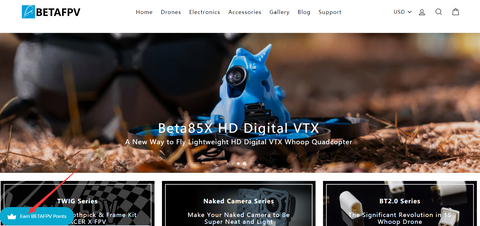 How to use or review points?
Once you have started earning points, there will be multiple reward options for you to redeem.
To redeem or check the balance of points,, customers will need to log into their account on the site by "Earn BETAFPV Point" button first.
Then, Click on All rewards.
If you don't have enough points to redeem, you'll see a progress bar on the right, next to the reward name.
If you have enough points, there will be a 
Redeem
 button.

or

Upon clicking redeem, you will be taken to a page that shows the coupon code with a button to Apply code which will automatically apply that coupon code to the checkout.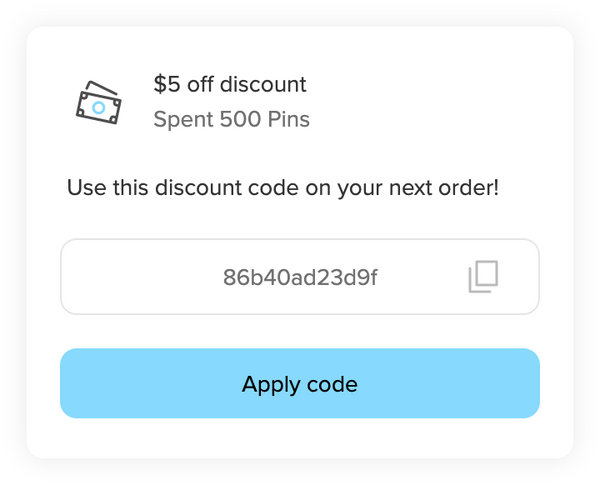 To redeem points on variable rewards, you will need to use the points slider to select the amount of point you would like to spend, then click Redeem. Please check the dynamic operation demo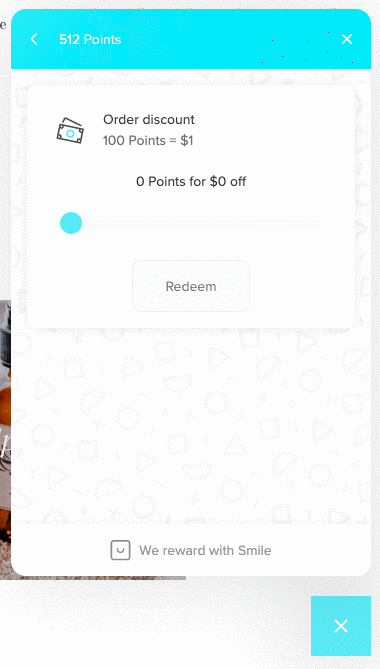 Note:
Once you have redeemed points for a reward, the reward will remain in your account until you decide to use it on a purchase. Points are not automatically returned to account if a reward is redeemed and not used.

BETAFPV Points can't be transferred/exchanged to other rewards points programs or other companies' point programs.

BETAFPV.com can't convert BETAFPV Points to cash under any circumstances.

BETAFPV Points can only be used to pay for purchases made on the account where they accumulate and are applied. They can't be transferred to another account.
---