SMO 4K Challenge Video Contest
FIRST VIDEO CONTEST IN 2021 - SMO 4K CHALLENGE!
Last July, we held the inaugural Cinewhoop Video Contest and we had more than 100 FPV fans joining us. It's unforgettable to receive so many creative videos and insane flying footage. You must remember our champion -
David Lougedo
, who flew Beta95X with naked GoPro chasing a Skater Boy. It showed how flexible of the Beta95X and the capacity for flying outdoor and indoor.
Raf 4.2
showed us smooth flight footage in Musée Volant Salis with Beta85X Naked GoPro 7.
RIAL-X_fpv
, he was so gifted to built his "first drone" with Beta95X Naked GoPro 8 and had an adventure in the jungle. All great entries video you can check it here.
So, this year, we wanna bring you a great award. The first challenge is SMO 4K Challenge video contact. Share your shots, Get features, Win the prize. Hope to see you are here with us in 2021!
How It Works

Capture any great scene you love with SMO 4K Camera

Upload your best works on Youtube, Vimeo, Instagram or Twitter

Hashtag #BETAFPVawards and #SMO4K

Email to marketing@betafpv.com

Your work will be get selected and the grand prize will be yours
Prize

Each single entry gets a 10% OFF

discount voucher 

The number of winners of first, second, third prize are 1, 2 and 3 respectively.

All gift voucher and discount

voucher 

are applicable on betafpv.com only
Each entrant can win one prize only, which means you can't have the 1st / 2nd / 3rd prize and 10% OFF discount 

voucher at the same time

The gift voucher will be send on 1st April, make sure you provide the right email address so that we can contact you
The Organizer reserves the right to reasonably change the Prize(s) subject to availability. All changes will be announced on the Campaign Website.
Note:Discount vouchers can't be used on the new products released in April, like Meteor65 Lite, a new kit and so on
Timeline 

Contest Judges

Judging Criteria
Production value (color grading etc) and composition/framing

Difficulty

Location

Creativity and Story
Note: Each criterion should get 5 points giving a score out of 20.
Rules
This contest is for videos shot on all drones with SMO 4K.
Designated Camera: SMO 4K (You can use it on all drones like Beta95X V3, 3-4'' ducted quads, 4-5'' long-range FPVs and fixed-wing FPVs )
Participants can submit entries on Youtube, Vimeo, Instagram or Twitter. Hashtag #BETAFPVawards and #SMO4K and send the link to marketing@betafpv.com. The same entry on last video contest is not permitted.
Videos must not exceed 3 minutes in length but at least 1min. 
There's no limit to how many times you can submit. brightest and most captivating video. But keep in mind - multiple submissions of the same video in different channels will not increase the likelihood that you'll be selected for an award.
Submit your own original content. Don't

plagiarize or 

break the law. It will be disqualified.
The Judges' decision of the Winners will be final.
BETAFPV

 can freely reuse all entris. 

You agree to allow us to edit and republish your content on our media platforms.
Friendship tips: The prizes will be reduced if entries are less than 50.
1st: $200 GIFT VOUCHER
2nd: $100 GIFT VOUCHER
3rd: $50 GIFT VOUCHER
GIFT VOUCHER is applied on

 

betafpv.com

 only
Winner Announcement 
Thank you very much to join in us. We really enjoy every entry which is showing the different parts of yourself. The gift vouchers and discount vouchers will be sent to our participant's email in 5hours. If anyone doesn't receive the email, please email to marketing@betafpv.com. Thea will reply to you there!
All Entries Video >>Participants List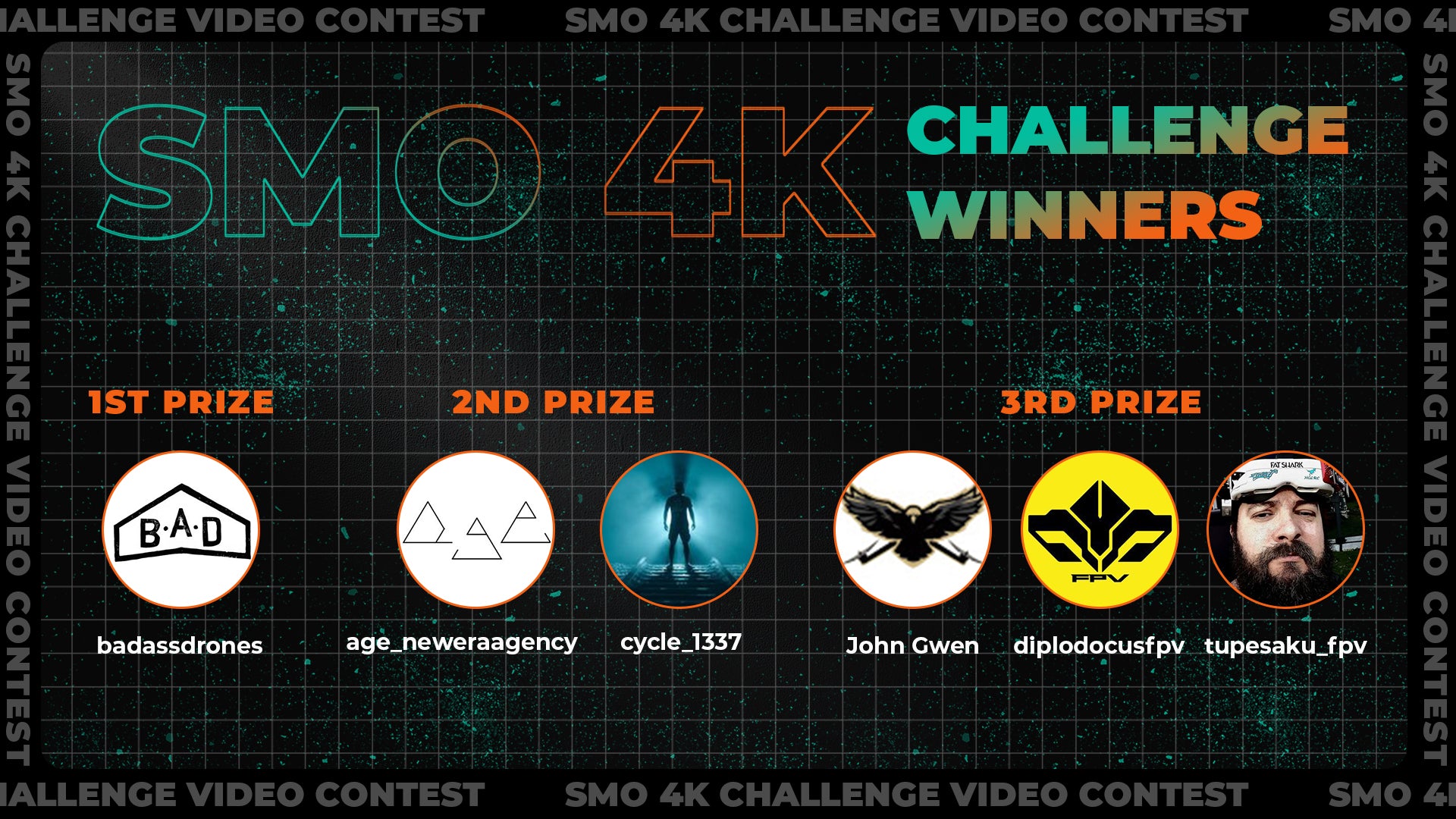 ---