BEC Board for Naked Camera
Regular price
$8.99 USD
Save

$-8.99 USD
---
Are you still worry about naked GoPro will turn off caused by not solid power? Do you want to make your naked GoPro be super neat and light? This BEC board could help you. It integrated 5V@2A BEC, stock GoPro buttons and LED, pluggable connectors and remote recording.
The BEC Board has been upgraded to the V1.1 version. With the new version, we don't need to use 2 shims when assembling the BEC board on the GoPro motherboard, which can solve the problem that the two interfaces may loose when locked.
We did found the issue in our BETA TEST version that it may cause the FC or GoPro mainboard to burn out when the 3-pins power cables plugged in when powering on. Special thanks to Guido Fabbrini reminding us of the risk. After lots of tests and troubleshooting, we totally had solved this issue before we released the BEC board V1.0.
So pilots who received the V1.0 version please don't worry, V1.0 version is totally safe.
This BEC board fits for GoPro HERO6 and HERO7 Black. But NOT for HERO8.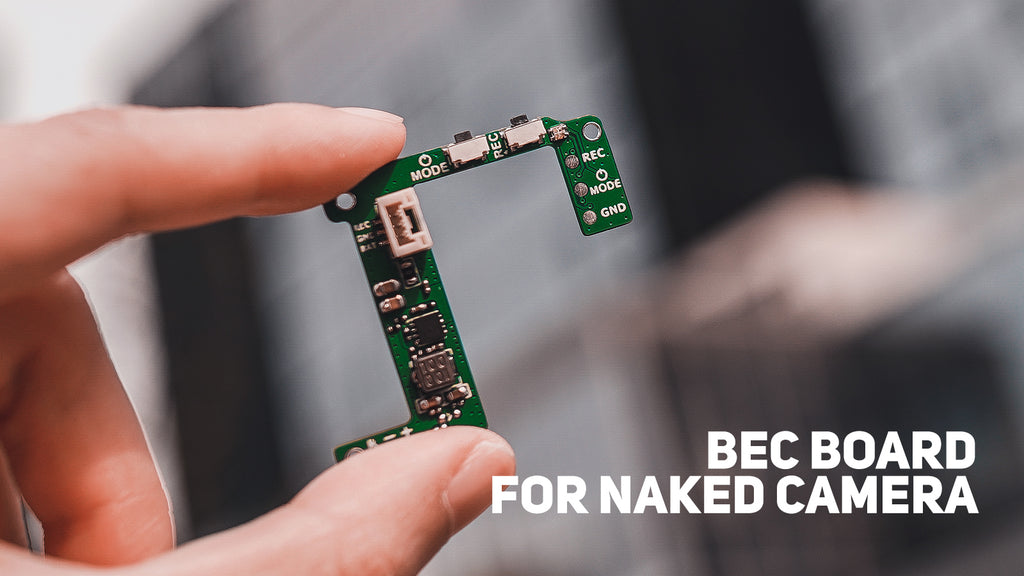 Many thanks for
Richárd Papp
 and those people who devoted their time and energy to the cinewhoop researching. Thanks for the FPV community to gather such awesome ideas. If you wanna know more about cinewhoop, click the link below to join us on Facebook.
Bullet Point
BEC Board is specially designed for Naked GoPro HERO which weighs about 1.5g, makes your naked GoPro lighter and easier to install on your drone.

The BEC output voltage is 5V@2A, avoid the accident of power off which is caused by the insufficient power supply for the FC board.

Integrated GoPro stock buttons, Power/Mode Button and Record Button
Integrated GoPro stock LED to know the status of the camera.
Pad is available for pilots to control the GoPro recording via the radio transmitter.

With the pluggable connector, which is easier to connect with your flight controller for power supply and recording.
Specification
Item: BEC Board for N

aked Camera

Weight: 1.48g
Output: 5V@2A

Input Voltage: 2-4S 

Connector: GH 1.25 3P Connector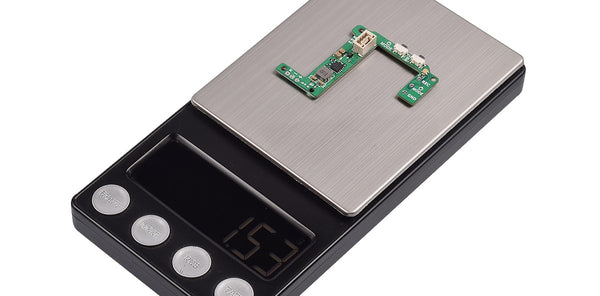 Diagram of BEC Board

The two buttons on the BEC board has the same function as the stock GoPro buttons. Three actions we will use frequently.
Power On - Press the Power/Mode button and the LED flashes three times and light off. 
Start Record - Press the Record button once and LED flashes slowly. If LED flash once and light off, it means there is no SD card. 
Stop Record - Press the Record button and LED stop slow flashing.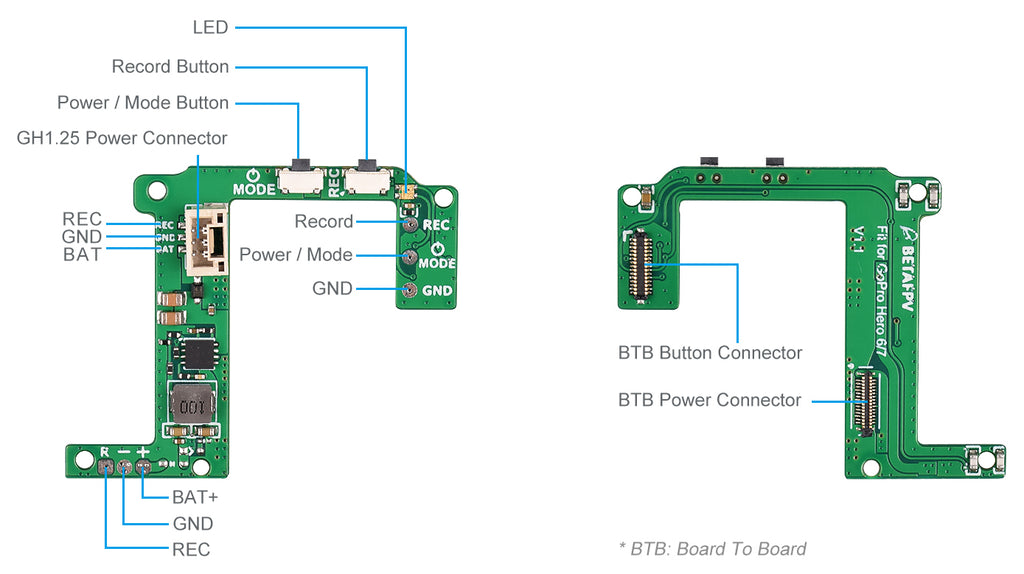 LED Status 
Under normal operation, plug the GH1.25 connector into the naked camera firstly, then connect with the battery. The LED will flash once, then you should press the Power/Mode button once in a second to power on. The LED on the BEC board has the same status as the stock LED on the GoPro mainboard.
Indication

Button Operation

LED Status
Power On

Press the Power/Mode button once

Flash 3 times and light off

Power Off

Press the Power/Mode button for 5 seconds

Flash 7 times and light off

Start Record

Press the record button once

Continuously slow flash

Stop Record

Press the record button once

Flash 3 t

imes and light off

Mode Switch

Press the

Power/Mode

 button

once

Check the mode on LCD Display
How to Setup Remote Record
Pilot could use the switch on radio transmitter to start/stop record. Some more configuration needed.
For example, if you use F4 FC V2.0 in the drone, like the 95X whoop drone, the connection diagram is shown below. The yellow cable (FC B12 pin pad) is just for the remote record.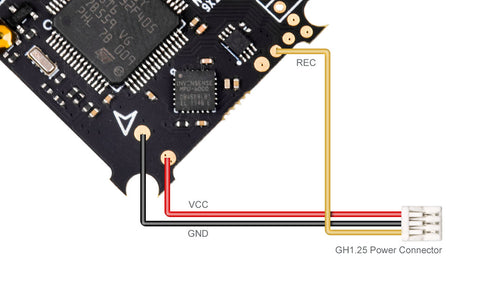 We use the Pinio function in Betaflight to control record. First, setup the Pinio function of the B12 pin in the FC board.
resource FLASH_CS 1 NONE
resource PINIO 1 B12
set pinio_box = 40,255,255,255
save
Next, map one of the switch channels in your radio transmitter to this Pinio (aka USER1). As shown below, we map the AUX4 channel in the radio transmitter to USER1 Pinio. The cursor in the orange zone means button released and white zone means pressed. So keep the cursor in the orange zone in default.

Third, check if the Pinio function works. Change the switch and make the cursor move from the orange zone to the white zone, and finally back to the orange zone. Now you could check the LED status to know if the record starts. Use the same process to stop recording.
If you use the 12A F4 AIO FC board, like the 85X whoop drone, you will use the LED_STRIP pin (aka A08 pin pad) for the Pinio function.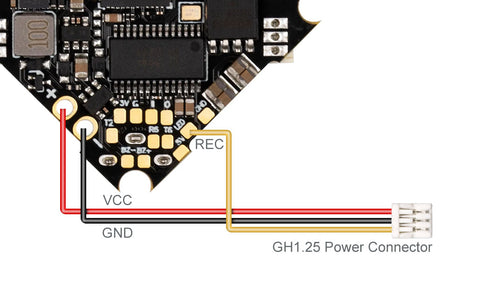 resource LED_STRIP 1 NONE
resource PINIO 1 A08
set pinio_box = 40,255,255,255
save
Know more about the Betaflight Pinio function.
Parts of N
aked Camera 

Series

We know some of the pilots might have a question about how to get the case for the naked GoPro or some might wanna grab the GoPro Lite Camera directly. Here we provide some more choices for your better installation. You can also find the STL File for Naked Camera Series here.

>>Click here to check the STL Files for Naked Camera Series.
How to Disassemble
GoPro HERO

6 Black

Special thanks to JONAH BLAESER who provided the method of disassembling GoPro HERO6 Black. If you are interested, please check the link to know the specific steps to make your own naked GoPro. 

GoPro HERO6 Black Disassembly Guide 

Note: Do this at your own risk. You will lose your GoPro's warranty and you may end up bricking the camera if something goes wrong. This guide is not authorized by GoPro and your camera is not guaranteed to work afterward. BETAFPV will not be held responsible for this action.
Package
1 * BEC Board for Naked Camera
1 * 

H1.25 Power Cable (80mm 30AWG)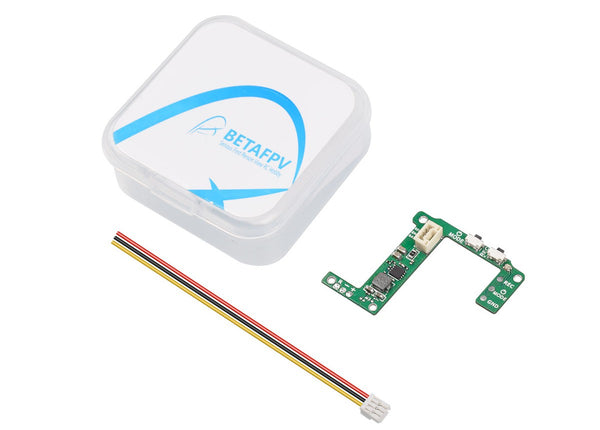 Betafpv.com offers a (30) day manufacture defect warranty, starting from the date the product(s) was delivered to the customer. If more than 30 days have passed since receiving your purchase, unfortunately we can't offer you a refund or exchange.
For merchandise was confirmed as genuinely defective(Product Design problem & Quality issues), we will ship out a replacement free of charge directly. The consumer will not be charged any fees for approved warranty service.
In almost all cases, we will work with you to debug your issue firstly. 
Each claim should have all proof of defect by mean of photo or video showing clearly the defect of the product. Please create a ticket to send us photos or video of your product, a detailed description of your issue, and a description of what you have already done to fix it. We are happy to solve any problem you may meet.
NOTE: The refund amount is limited to the purchase price of the item.
Directly Send Ticket: Create a new ticket
*We do not accept ALL kinds of returns.
*All sales are final.
All
orders
will be processed
within 2 business days of your payment clearing.
Orders are not shipped or delivered on weekends or holidays. If we are experiencing a high volume of orders or some products out of stock, shipments may be delayed by a few days. Please allow additional days in transit for delivery. If there will be a significant delay in shipment of your order, we will contact you via email.
Shipping Methods and Charges
Betafpv.com is currently able to ship orders to most international addresses.
All of the parcels are shipped by air. In addition,

s
ome countries
are not available to ship battery only without purchasing of whoop drone(
Logistics company restrictions
).
Two shipping methods are provided for you now. 
Standard Shipping
Expedited Shipping (DHL)
If you choose expedited shipping, you need to pay weight-based rates, which will be calculated automatically. If you choose standard shipping, then the shipping fee depends on the value of your orders. If your order is less than 99.99USD, you have to pay 5 USD for the shipping fee. Free shipping is offered if your order is over 99.99USD.
Note: Some remote countries will be charged shipping fees according to the quotation of the logistics company.
Some special products are not applied to this rule. 
The product list as follows:
 

LiteRadio 2 Radio Transmitter

 

VR01 FPV Goggles

 

Micro Whoop Drone Storage Case

 

Storage Case for 2-4S Micro Drone

 

Storage Case for 1S Micro Drone

 

BETAFPV Xmas Race Flag+LED Strip Light (1 PCS)

 

BETAFPV Xmas Arch Gate+LED Strip Light (1 PCS)
With those big volume products in your package, while your package is more than 99USD, we are sorry that we still need to charge you some shipping fee.
Countries & Area That Can't Be Shipped Battery Without Purchasing of Whoop Drone
Battery Issue
We can't ship the battery to the following countries: Indonesia, Middle East, Indonesia, Philippines, Vietnam, India, Mexico, UAE, Brunei, Finland, Brazil, Oman and other remote areas for now.
If your place doesn't have a Chanel to ship, We will send an email to inform you. Sorry for the inconvenience. 
For European customers, if your parcel includes only batteries, it will take a longer time for the parcel to arrive in your country. Click here to track your parcel. 
DHL Battery Issue
We are terribly sorry that we can't ship batteries and BNF by DHL because of the strict restriction of shipping. 
but you can choose DHL express services to deliver other products except for drones and battery, such as parts of drones, Radio Transmitters and so on.
How To Track My Parcel
We provide trackable shipping service to most of the package. Please click here to reach detail information.
Wrong Address
Shipments will be sent to the address entered on our web page during checkout. We cannot be held responsible if the incorrect shipping address is entered by the customer during checkout. We can only modify a wrong address if customer contacts us before the package is marked as shipped.
We cannot change shipping addresses after the order has been shipped, as the address information you enter is used as part of the fraud checks and fraud prevention. If additional fees are required to re-ship packages due to address errors, those fees may be passed on to the customer.
Packages that are returned because of an incorrect address provided by the customer will be subject to an additional shipping charge. This shipping charge will apply even if you were not originally charged shipping under a free shipping promotion. 
Damaged Box or Incorrect Item(s)
If you receive damaged or incorrect item(s), contact Customer Support no later than 5 business days of receipt of your shipment to make the necessary corrections. 
* All duties and taxes are the responsibility of the customer. 
* Betafpv.com accepts no responsibilities and liabilities for delay in shipping time as this is beyond our control.